or maybe "Our remote revelation"?
It was the Covid-19 pandemic.
 We couldn't travel.
 I was in Spain. And our client was in South-East Asia.
And yet… here we were, being asked by the client to audit operations, develop coaching programmes and deliver training to a selected team of local middle managers.
All without setting foot on site.
How?
From a distance, we had some doubts that it could work. But unless we tried, we would never know.
We weren't the only ones not travelling. Expats, the usual senior managers in the client business, also stayed at home. And their absence had created opportunity for others. 'Local' managers had proven they could step up, but they needed help. Our client saw an opportunity to develop them, to understand their roles and responsibilities, and turn them into a proper team.
And that's where we came in.
When (no) travel broadens the mind…
We had to get used to working very differently. We set up virtual meetings in new ways. The client preferred Google Meet – it used less wi-fi, very important in a workplace with limited connectivity.
Then there was another new challenge – fitting in with managers' shifts.
The managers were amazing, willing to 'meet' us in their rooms at night at the end of 12-hour shifts – and sometimes even at home when on leave. And they bought in to what we were offering …
'They wanted to improve their prospects.
They were hungry for knowledge and change.
Here are a few that we helped – maybe you recognise them in your business too
The Accountant. He had previously seen his role in a limited way. He just wanted to get the weekly and monthly numbers and reports out. Yet he struggled even to do this because he was being given late – and flawed – data. We identified the miscreant and established roles and responsibilities for getting the right data to him on time, whoever was on shift. Once the data became timely, not tardy – the accountant saw new horizons.

He told us: "I realised that my job was to continuously improve performance. I never thought of [it like] that before'.  He felt excited and involved to drive operations, using his grasp of the numbers to make a difference.  He introduced action programmes – with his cost-saving drive a stand-out success.

The Shift Manager. She was new to the job. She was clever but found confrontation difficult. And there were clearly important issues to confront. Machines in the operations needed to keep going, but it also needed maintenance. There was an imbalance between the two – and the challenge lay in getting others to accept their roles and responsibilities for making sure it was. In this case, there was no shortage of performance data, indicators and reports to look at, so we used it to help the shift manager take the emotion out of the discussion.

She told us: "We've never had this type of training and development before' – and maintenance performance and output improvements swiftly followed.

The Planner. She was the future: bright and ambitious to improve performance. We looked at performance monitoring issues and, with a bit of coaching, we developed new metrics and action plans for collecting and using data. She surprised us with her willingness to drive performance through planning – getting involved in areas outside her remit. She didn't care – she just wanted a better performing mine. And, with the help of the programme we developed for her, nothing was going to stop her.
A sum far greater than the parts
Our coaches never set foot on site. They didn't need to. Instead, our programme allowed us to:
Audit operations, seek out issues and drive improvement actions.
Coach managers to self-develop and empower them to drive better performance.
Train them in lean management skills and techniques. There were some slides (maybe too many) and a bit of management theory, but everything was directed at helping them with their real live issues.
We got plaudits…
The CFO said our programme had directly doubled profitability.
And the General Manager told us it was "the best leadership programme I have implemented in over 25 years."
Best of all, we also helped to turn these and other outstanding individuals into something far more powerful.
During six months with the Skein consultancy team, the General Manager told us:
"… we saw an amazing growth in all team members. Meetings became more productive, deliverables were achieved, proactivity and innovation were discussed. We turned a group of high performing individual professionals into a high performing team."
It was the Covid-19 pandemic.
We couldn't travel.
I was in Spain. Our client was in South-East Asia.
And it did not matter AT ALL.
Image (c) Shutterstock | nuu_jeed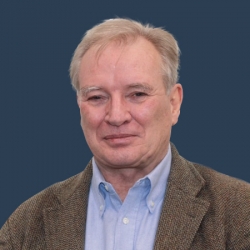 Latest posts by Dominic Wakefield
(see all)